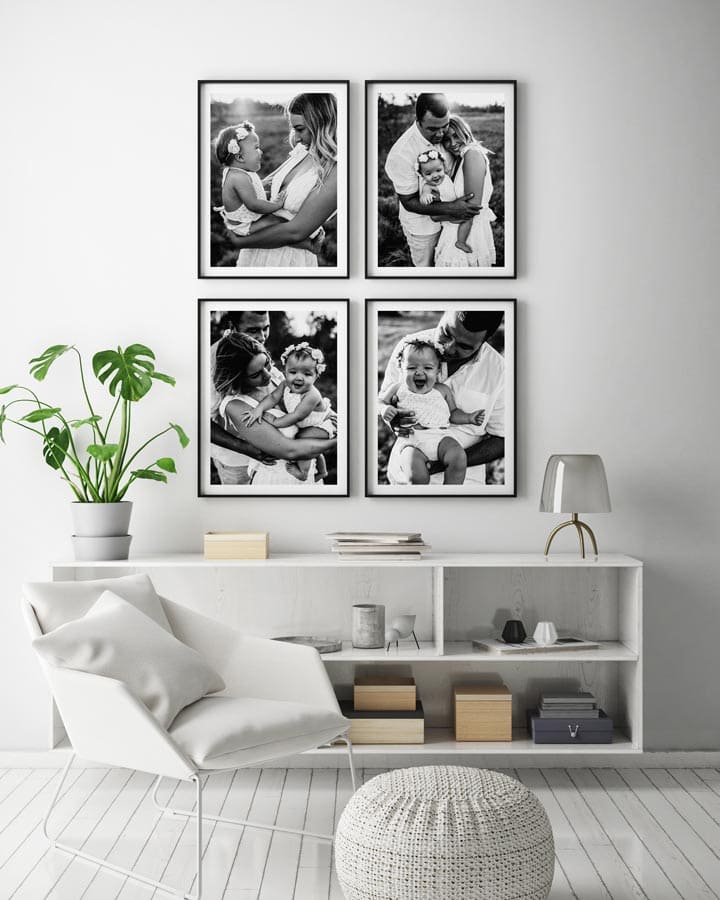 Finished Wall Art & Products
Before your photography session, it is a good idea to start thinking about which wall art option you love the look of, and what you think will suit your home styling. Envision yourself picking up a beautiful coffee table album in decades to come. 
Your products are all printed from labs that sell only to professional trade photographers. This ensures you're receiving a world class standard and award winning museum quality print. 
Your print is what stands the test of time, not a file on a usb. In years to come those usb sticks will become abolished, with technology constantly evolving. The current computers have already started to come out with no USB port! 
Thats why printing is so important because, just like the old floppy disk from the 90's, one day your usb's will all be unreadable as well.
Send us a photo of your wall today!
Creating art pieces is what I do best! If you're having trouble deciding what to print and where to mount your art, I can help you! I can show you examples of your products before they get sent off to print. By creating mock-up room view images of your own home, you will be able to visualise exactly what your investment will look like on your walls and in your home.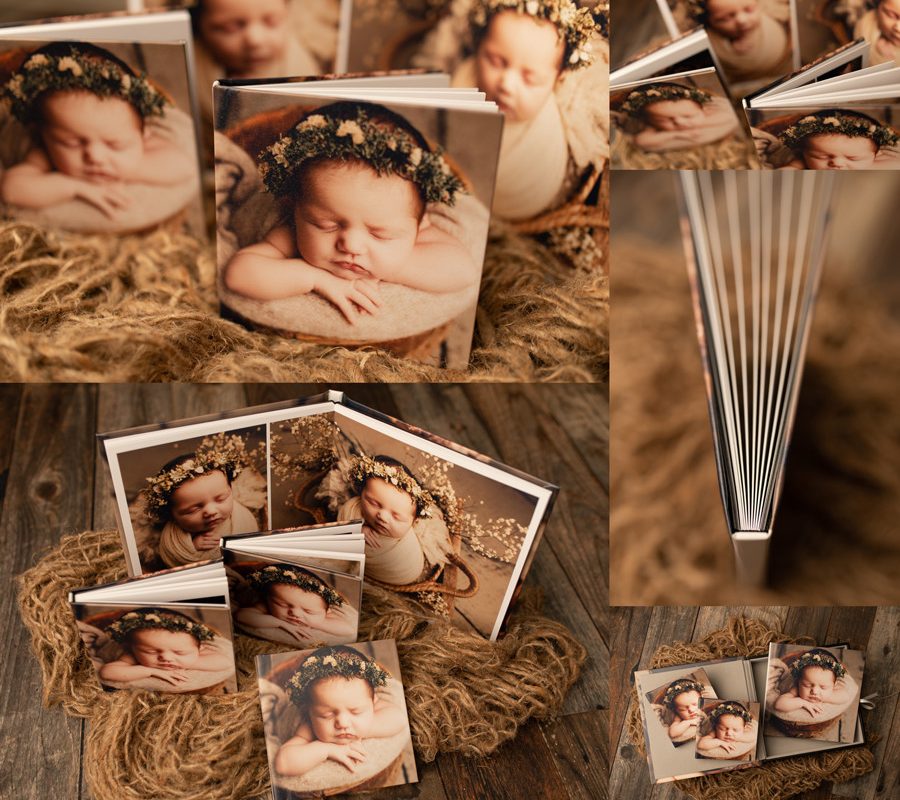 For those that want all of their images displayed in one safe, keepsake album with matching protective image display box. This set can stand up to be displayed on a shelf or even lay flat on your coffee table. 
You will notice your guests can't help themselves but to pick this album up to look at all the gorgeous images inside.
Pictured is the 10"x 10" set that comes in our top package with 30 images displayed, $2395. Plus an add on of three mini 6″x 6″ grandparent albums, each $250.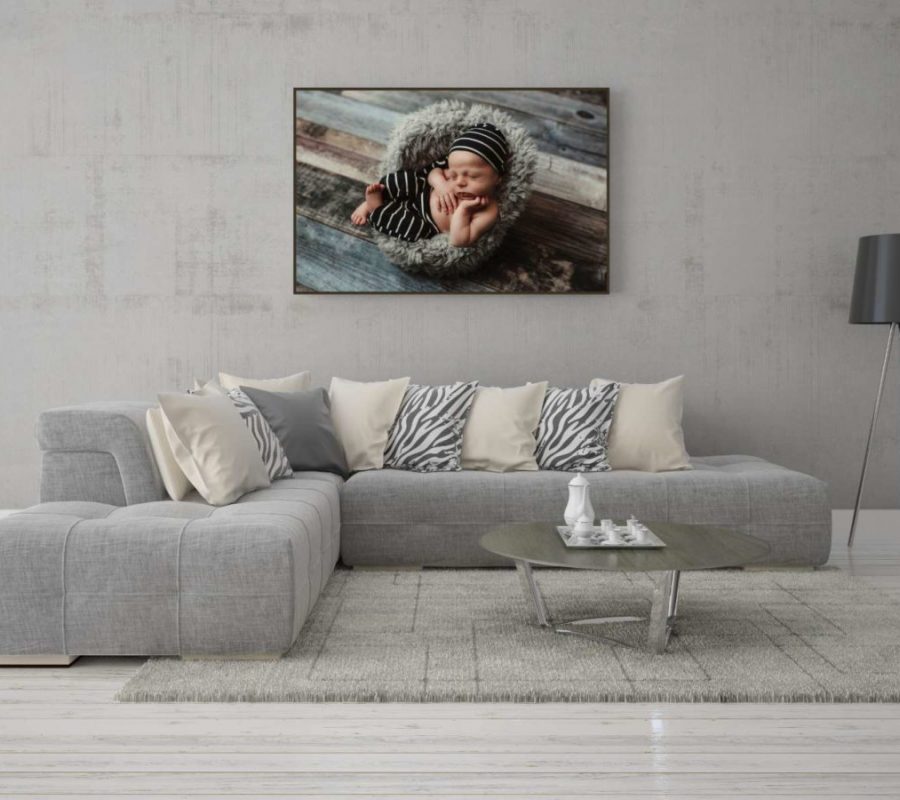 Stunning teak framed canvases are for every style of home. With a rustic feel and colour that will jump off the walls. They really add character to your home. Simple and very effective!
Prices range from $1990 – $3500
Pictured Above is one of our most popular size 50×36" $3500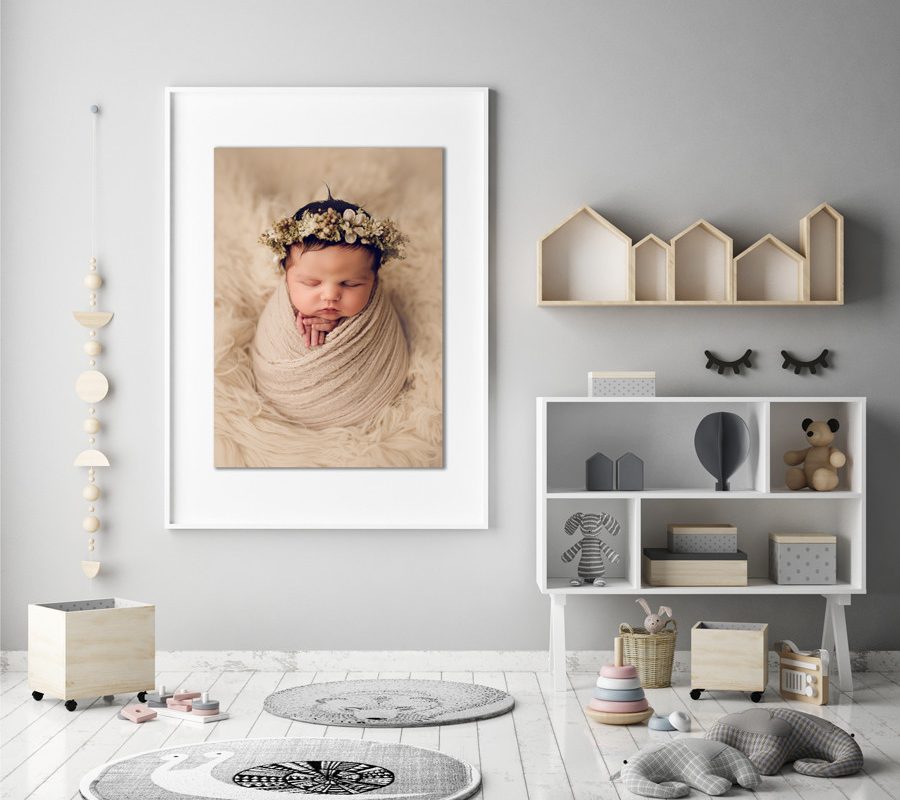 Exquisite strong and classic design, with a range of configurations, wooden frames and sleek glass finish. This is perfect if you love the look of framed fine art  paper with maximum wow factor. 
Options include, different frame choices, straight edge or torn edge paper for that unique look.
Individual prices range from $1990 – $3500
Pictured above is our largest frame $3500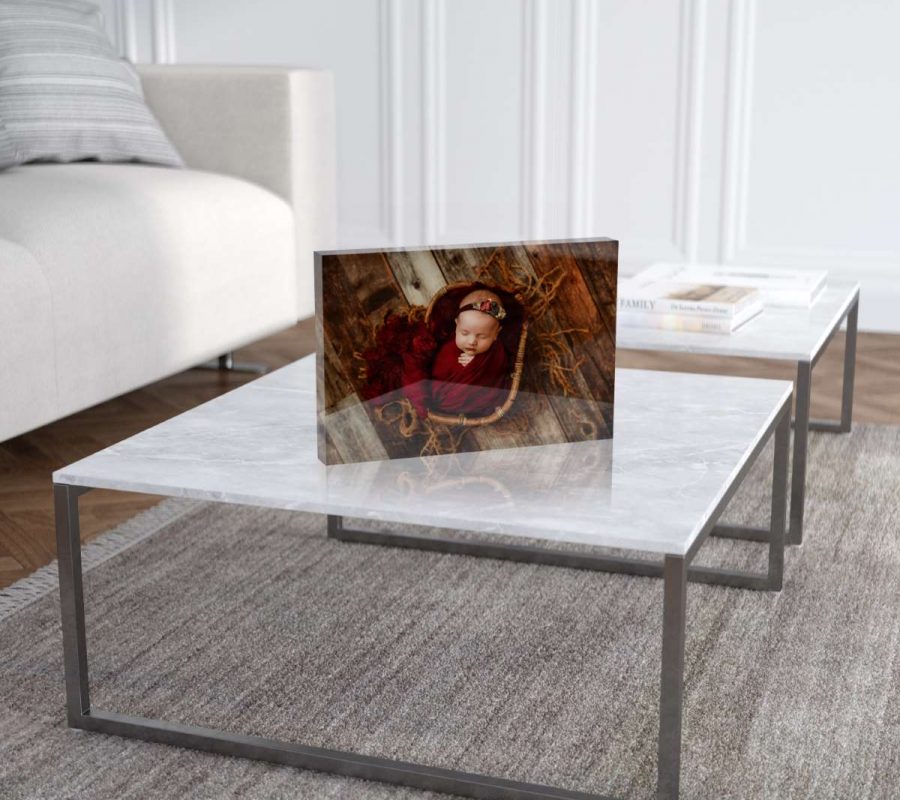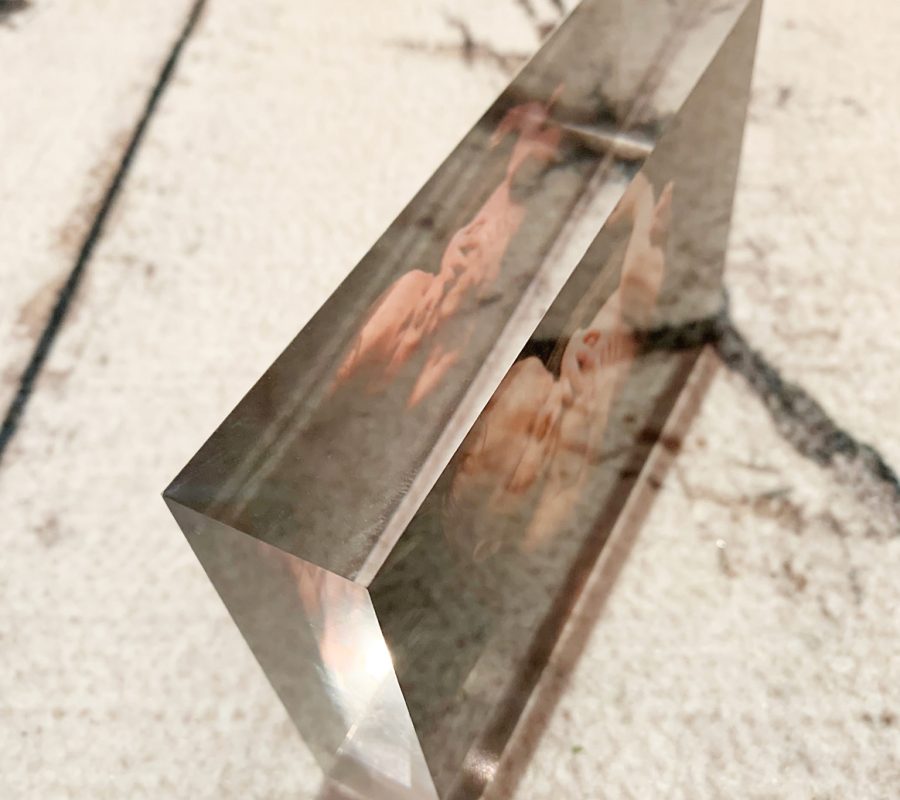 Its all about maximum impact, without having to mount your image on a wall. These divine acrylic polished blocks are great to display your images on a book shelf, office desk or coffee table. You can choose the option to have  multiple different sized blocks layered to add even more dimension. 
Prices range from $190 – $1990
Pictured above is the 20cm x 30 cm – $590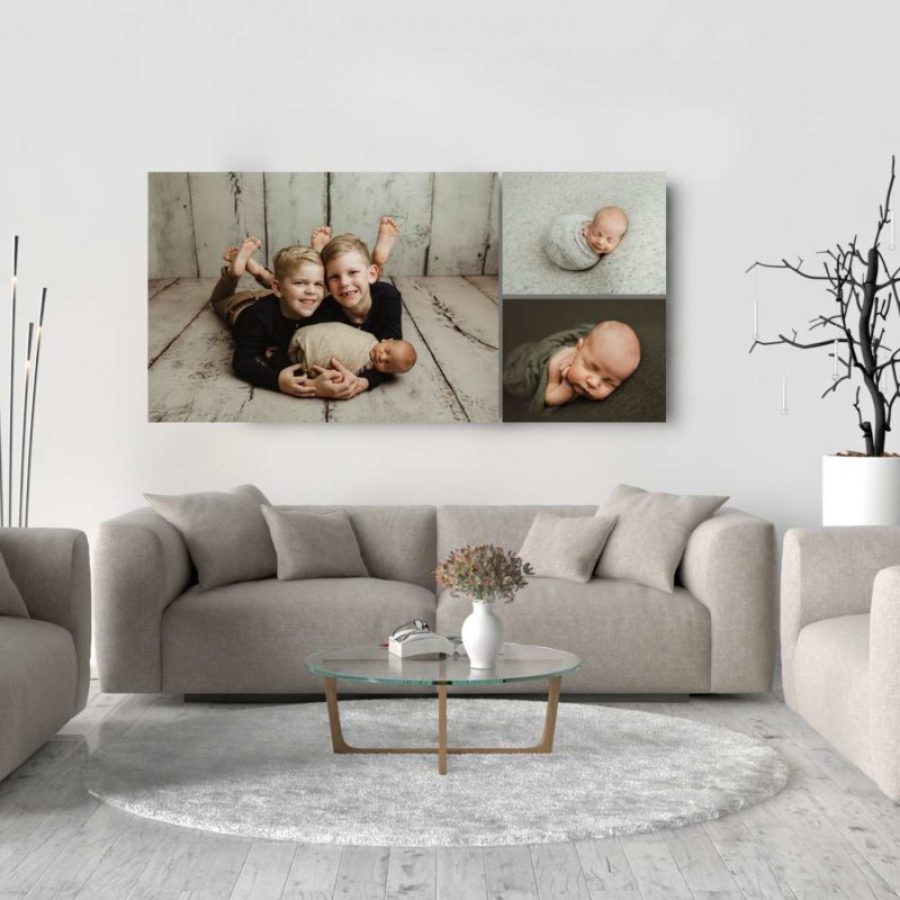 This set is all about WOW factor! Metal prints are the end result of printing your image onto a special heatproof paper medium, and then each piece is heat baked onto a specially prepared HIGH GLOSS WHITE aluminium sheet. The white base makes colours POP!
They're also extremely light weight. 
Prices range from $1990 – $3500
Pictured above is our 3 up collection – $3500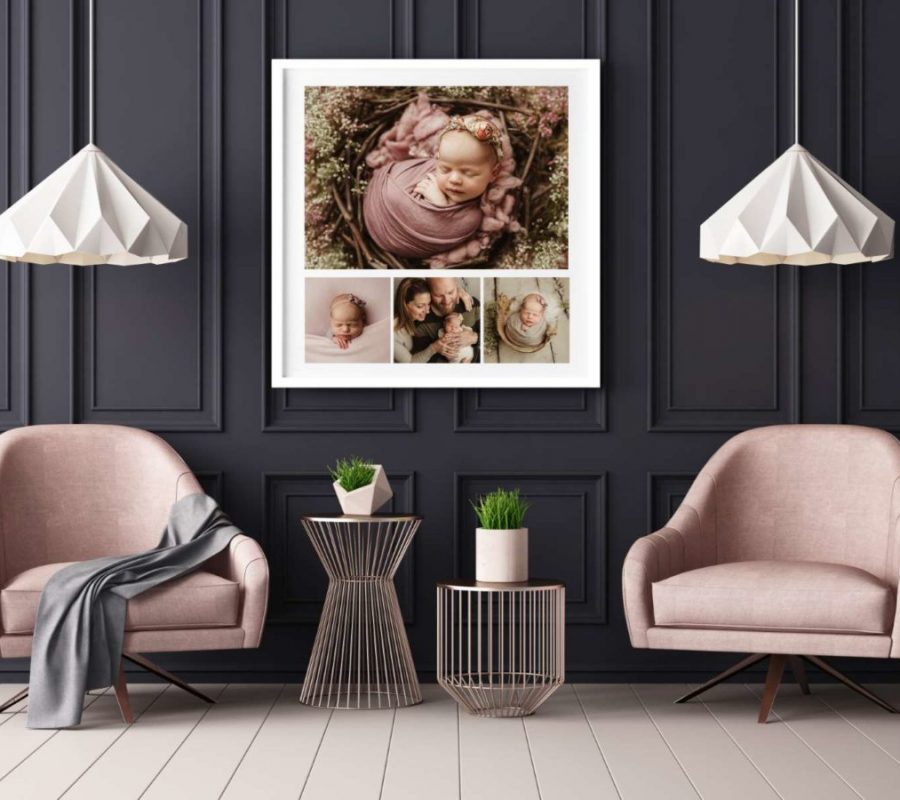 A modern frame with a classic feel, this multi image frame is sure to truly show off your favourite images from your session. Styled with different colour options, you can customise this piece to suit your decor.
Prices range from $1990 – $3500
Pictured above is our 40" x 40" Mega Mount – $3500