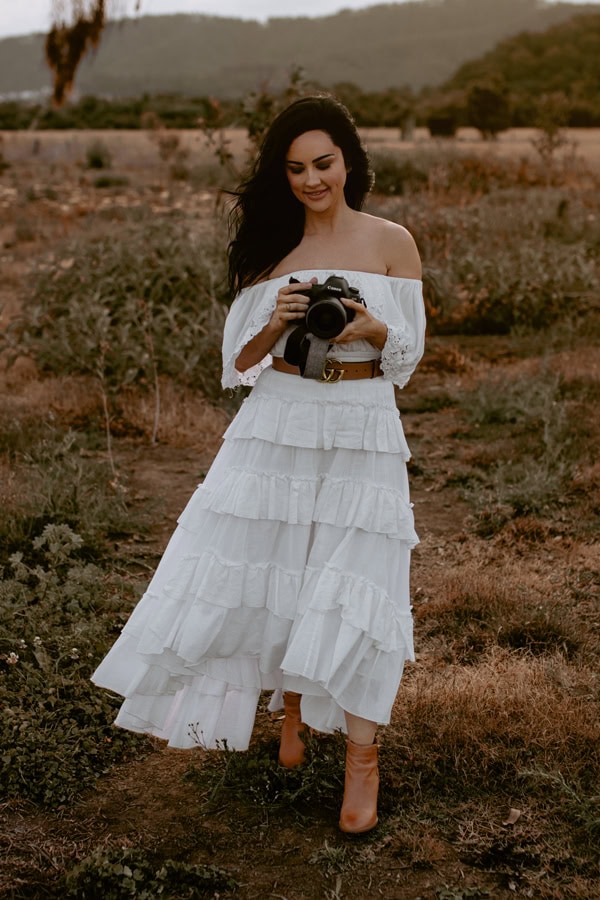 The Lady behind the camera - Meet Tanha Basile - Gold Coast Photographer
I am a professional newborn and family photographer with a specially dedicated newborn baby photography studio, located in Upper Coomera on the Gold Coast. Newborn and older baby photography is my absolute passion. Photographing new babies in their first few weeks of life is such an honour to me.
I decided to take my photography hobby to a professional level in 2013, when I had my baby girl. I am qualified in all aspects of safe newborn/baby posing.
I am a total germ phobe, hand sanitiser is my fav product ever!
I have taken part in many training courses and mentoring not only to continuously learn more about the art of photography and how to safely photograph babies, but to also keep up to date, with the latest technology from Adobe Photoshop, Apple, Canon, and many prop vendors worldwide.
Personally, together my wonderful husband and I have two kids, a little IVF miracle girl born in 2013 and a little man miraculously conceived naturally and born two years later. I'm not one to really talk about myself, but I always get asked if I have kids of my own. Between my family and photographing Gold Coast families and babies, that takes up most of my time. I do love a killer cup of coffee though and I have a sickening obsession with shopping for all things home decorating, fashion and makeup. 
I have now reached a level of professionalism, that other upcoming and even professional photographers come to me for mentoring or help with their own baby photography business journey.
In 2015 I won 3rd overall worldwide in the newborn category at the WPPI second half online competition. I was absolutely honoured to be ranked highly against such amazing talented and lovely photographers.
By hiring me for your Gold Coast family or baby photography session, you can rest assured, your new baby is in the safest environment with the safest equipment and hygienic practices.
My style is very simple, I like my images to be sharp, I like them to show detail, I'm a lover of emotive images, I love neutral tones with beautiful light.
Holding and working with babies of all ages is the most amazing and best career in the world, but seeing happy tears in parents and grandparents eyes, when they see the images of their new baby /grandchild is the absolute reason I do what I do.
I provide families with something priceless, something so special. More precious then a wedding day, more than any time in my clients lives. The first few weeks of your baby's life is over so fast. Parents memories are foggy when sleep deprivation kicks in. I capture that moment, and the details. The images are your ticket back in time, if only for a moment, you will remember what your beautiful baby looked like, and I hold that responsibility very close to my heart.

Professional Gold Coast Newborn & Family Photographer
I am extremely passionate about making sure your baby is kept safe at all times. Never ever will your baby be put into positions or poses that could potentially harm or cause injury. I hold a certificate in NEWBORN PHOTOGRAPHY through the ACADEMY OF NEWBORN PHOTOGRAPHY. As a part of my training, I also have a certificate in First Aid and CPR. All of mine and my families immunisations and boosters, including whooping cough, are all up to date.