Important! PLEASE, secure your family session early for 2024.
We're always on the hunt for really cool secret spots for our family sessions. The Gold Coast gives us so many options to choose from!
Upon booking, Currumbin beach, or The Spit are our go to spots to head out to. But if you want to go elsewhere, like in your own home or anywhere really, we can find a cool spot to make the magic happen.
Your FAMILY session EXPERIENCE. FUN, and ADVENTUROUS.
Wild and free! If you think your kids are going to be wild at your photo shoot. If you're thinking they'll just run off and end up in the water covered in sand. This session style is for you!
Kids do that! You're not alone.
We're on the same page, and we've been aligned for a reason.
To you there super mum & dad! Please don't put off having family photos because your little darling won't sit still for a photo. We're professional in this, and a toddlers bestie. You'll hopefully get to see Tanha in action, getting your kids to do all the things you thought they wouldn't do at a photo shoot. 
Let them be themselves, let them run, we promise our legs can keep up! Their personality is right there in a photo. You wouldn't want to remember your kids at this age any other way.
With our outdoor family experience, we create a fun, comfortable and safe environment for your family to really be wild. You can trust that we'll guide you into flattering natural poses, while prompting the kids to do the things we want, without them necessarily knowing. They think they're being cheeky, meanwhile we're producing stunning, timeless photographs.
Our style focuses on capturing your family's natural connection. These artistic and emotive portraits will become cherished heirlooms. Not a lot of directly looking at the camera, and more of you being in the moment with your family.
Does someone in your family play an instrument or have a talent that you can incorporate into you your session? Yep bring it!! The faces of kids watching a parent do what they love is absolutely magical!
If you like what you see below, I want to be friends!
Through our online booking system, select a date that's suits you.
We have the most amazing ladies wardrobe for you to play with, and Tanha has so many ideas all the time, best thing to do is simply call Tanha couple of weeks before you session to work out your looks.
Around 60-90 minutes of emotive moment,s all guided with prompts from Tanha. Then a few days later after we've taken photos, you will get to enjoy seeing everything up on our large screen. From there, you choose which are your favourites in a digital collection, and if you would like any additional prints.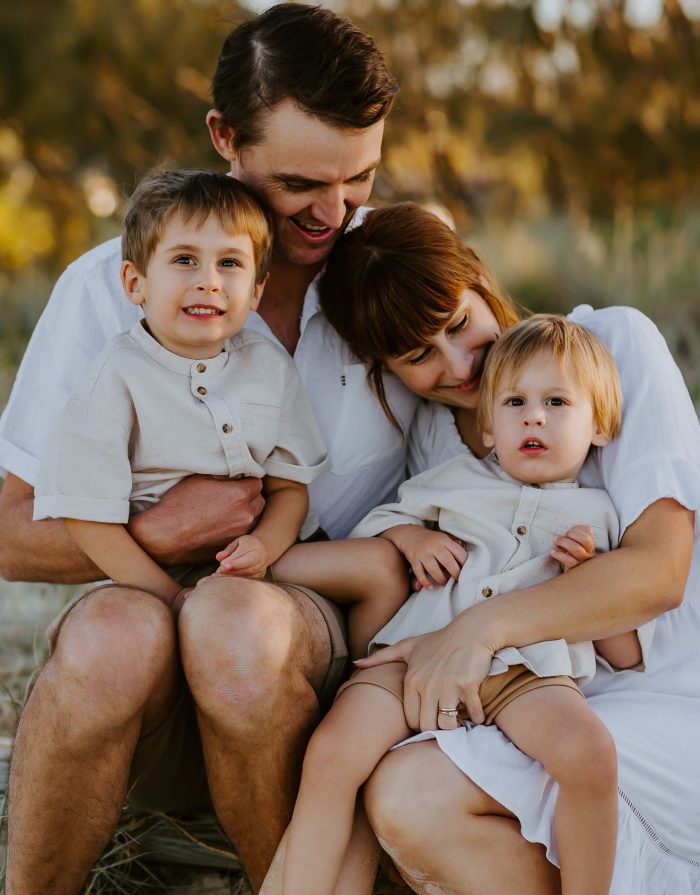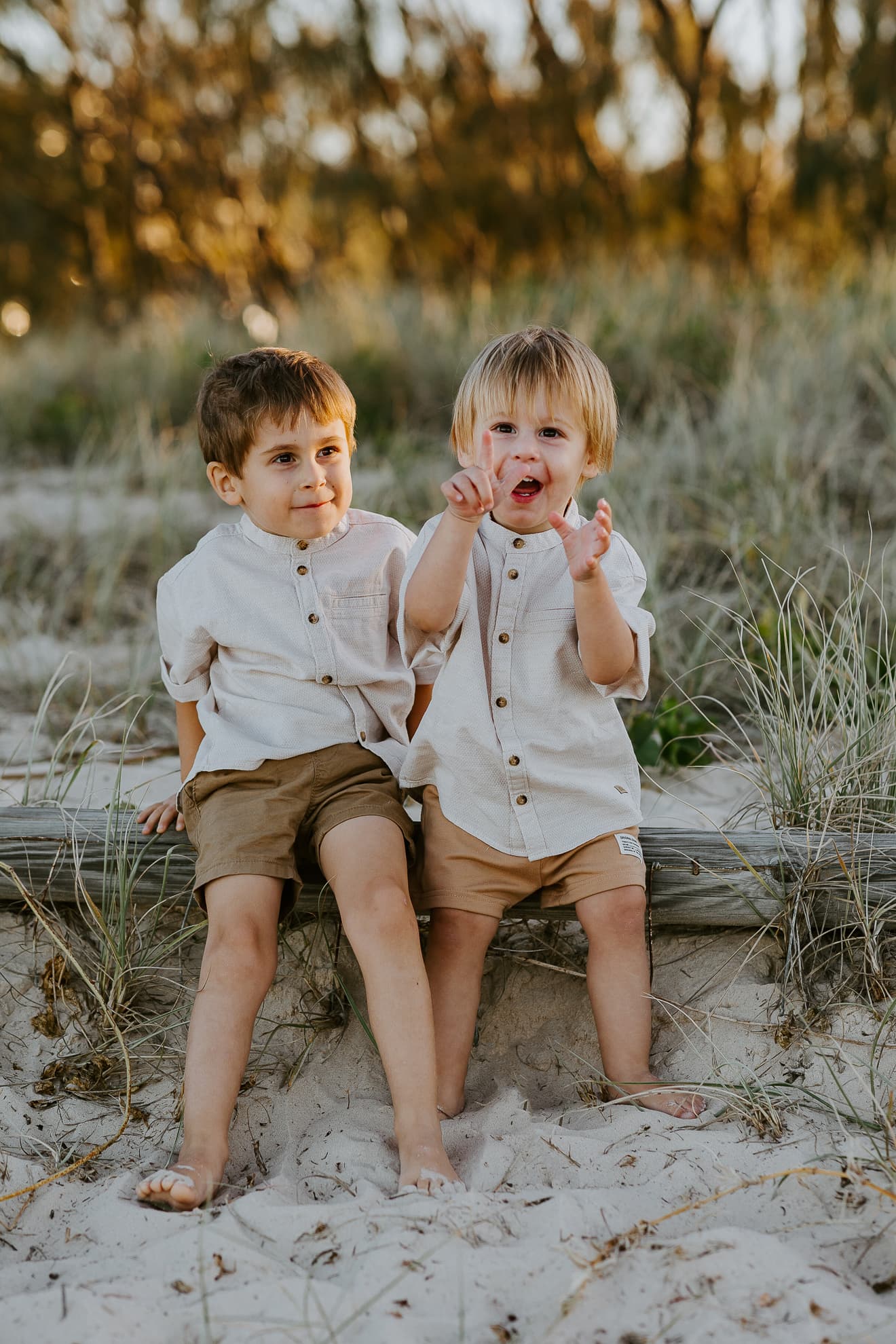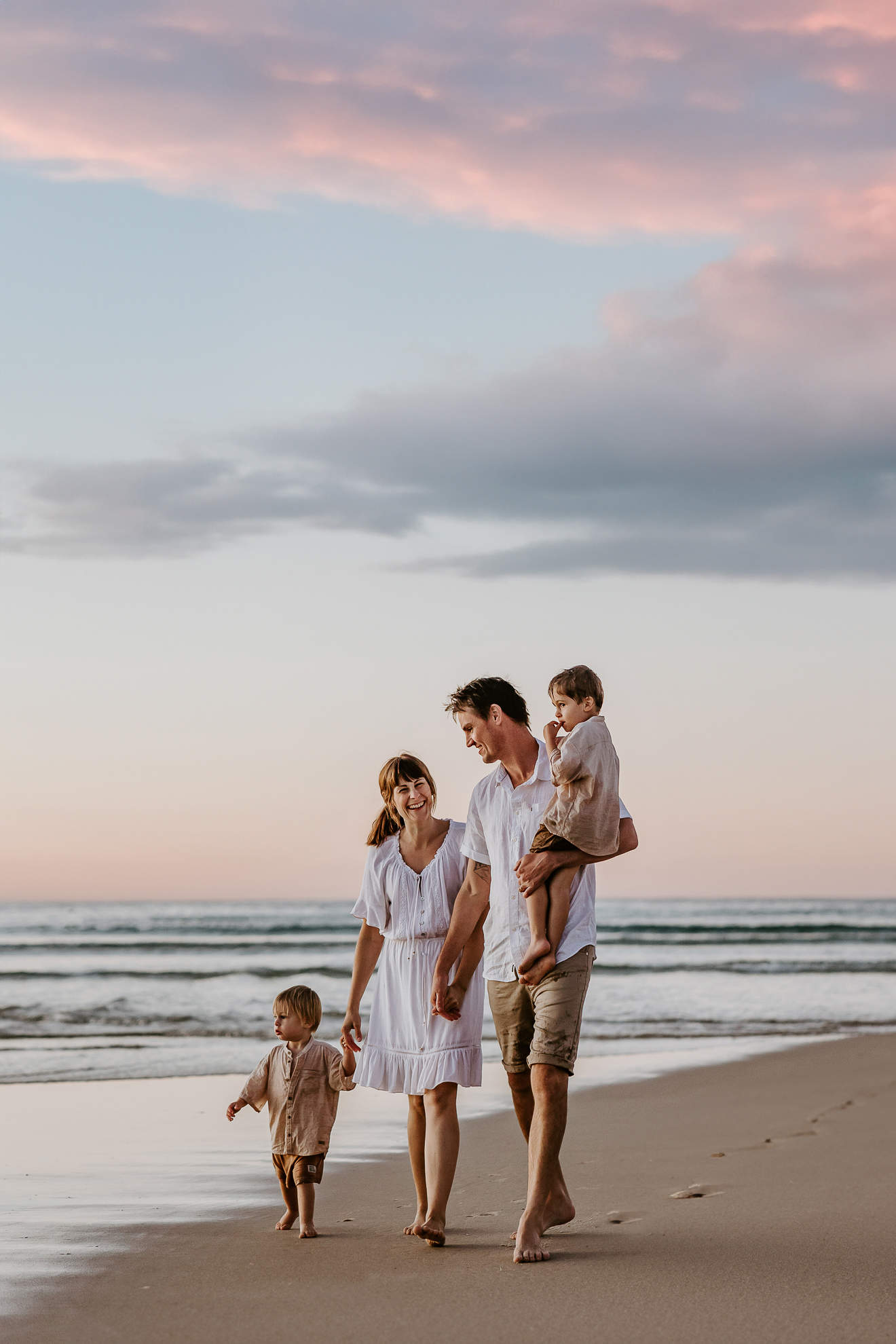 We've had many years to perfect our session experiences. You can enjoy a very calm and relaxed space.
We are so lucky here on the Gold Coast where the lighting is perfect and nature gives us an amazing moment. For outdoor sessions I gravitate to the water. It could be calm waters off Main Beach, or Currumbin, there's something about water and the breeze, long flowy dresses, as the wind blows un-styled hair into mums face. That connection to Mother Earth creates the most incredible emotion and drama in your photos as you celebrate this season. I always look for new adventures to discover, and always following the light. Anywhere you envision your photos let's connect and discover where your photos are going to be created! Or let me suggest a location!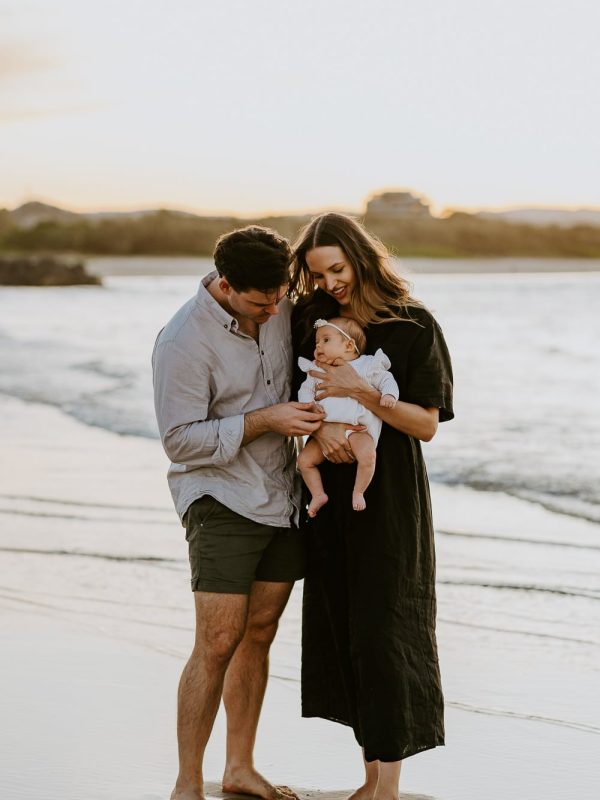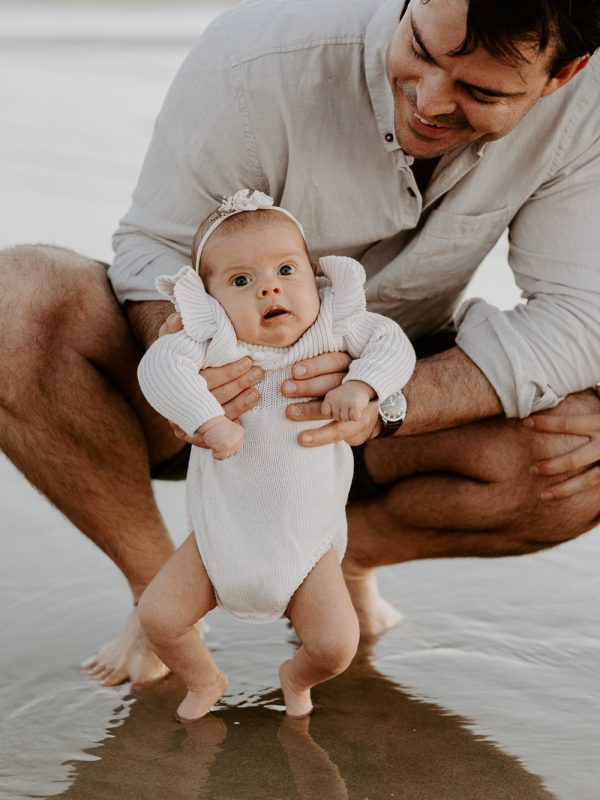 Did you know we've never actually photographed a professional model! But gosh does it feel like you are all models to us! 
You should feel really relaxed at your session, and have heaps of fun! All us ladies have parts of our bodies that we are self conscious about. All we ask is that you trust us and our expert eye to guide you and your family into positions where you can connect. All you need to do is bring the love. Just look at your kids precious smiles, there you will feel it! 
Once we meet at your session, Tanha will explain everything to you in detail so you're not left to wonder what to do or how to stand. She'll be cheering you on the whole time . It's all about getting loosey goosey and feeling relaxed.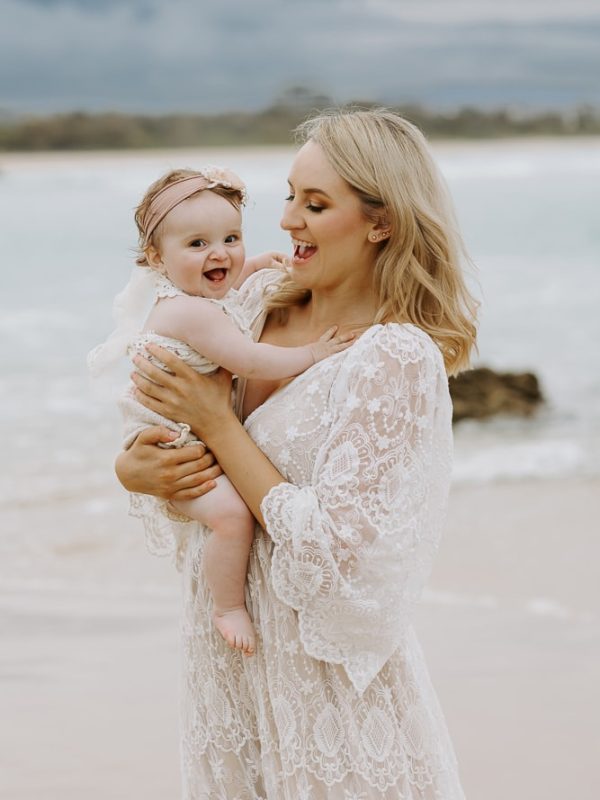 What My Clients are Saying:
Tanha Basile from Winni & Mini is one very talented woman. She doesn't just snap a photo, she captures the raw, organic emotion and produces an image that resonates and relives the feelings, years after it was captured. We have placed our trust in Tanha to photograph our three darling daughters and we will never regret this decision. We wouldn't hesitate to recommend her. She is professional, caring and above all, incredible. She listens, she understands and she cares.
I now have photos of my babies that I'll treasure forever. Massive thank you to Tanha for such a wonderful experience and for capturing such excellent photos of my baby and toddler. I will be and have already recommended you to others.
Check out the packages and pricing BEFORE securing your SESSION.