Find out how our family session is so amazing
I truly do love each and every family that trusts me with creating these memories . I love taking my clients out on little adventures to the park or beach, I love to be silly & make sure we have a fun adventure together outdoors rather than a photo session. I really do love having a great time singing "let it go" and "I am Moana" in a field at sunset, entertaining your little sweethearts. I also know most of the words to almost every Wiggles song too, and I'm claiming that as a talent.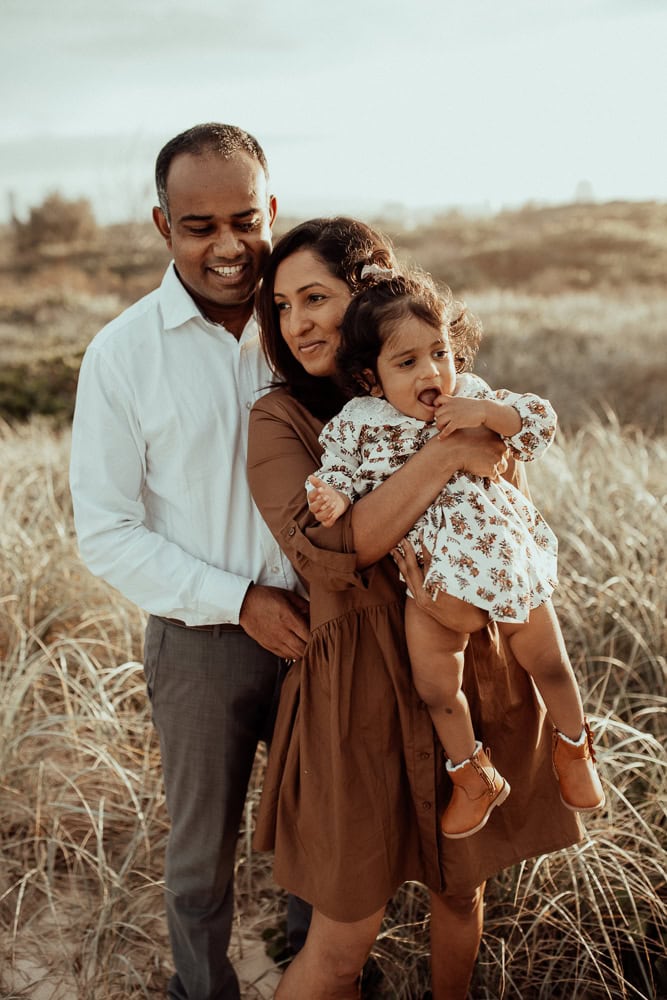 I love my clients to feel really relaxed about their session. You don't need to think about how you will pose or stand, that's my job. I'll guide you into the best positions, all you really need to do is bring the love. Just look at your babies, there you will feel it! 
Your kids will run the show, that's why it's a carefree moment. No rules really. Just some fun loving and snuggles together, lot's of laughs and a whole lot of twirling in the breeze, time to let the wind take your hair and breathe in the moment that you're in.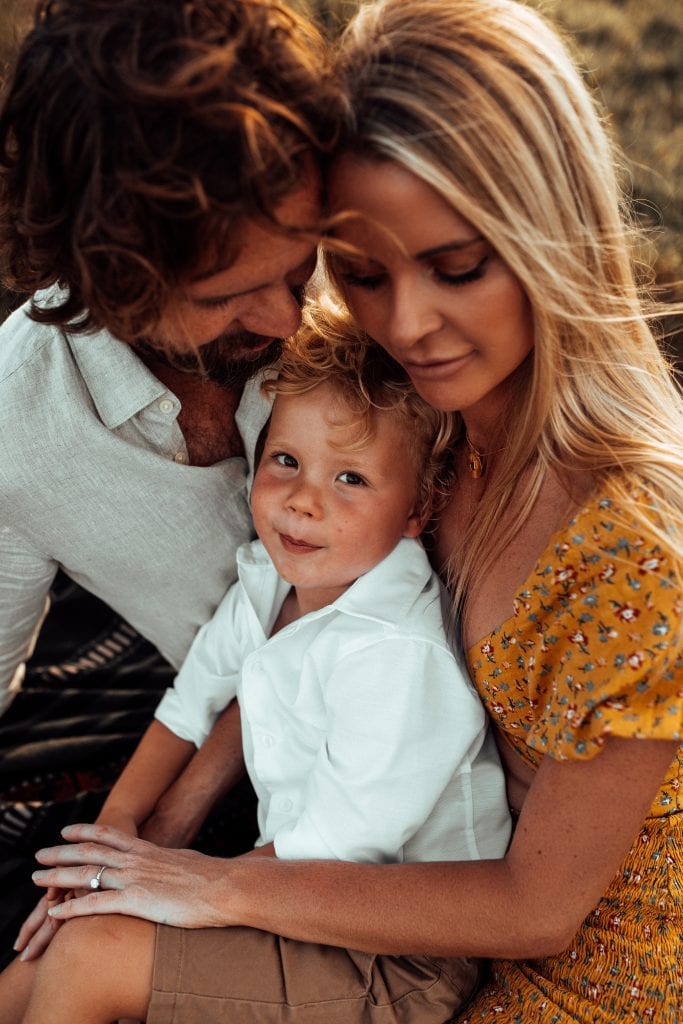 We're always on the hunt for really cool secret spots for our family sessions.
Upon booking you can choose from beach, or our favourite grassy field spots, around the northern end of the Gold Coast. 
We can even come to your house and document the love you have in your own home.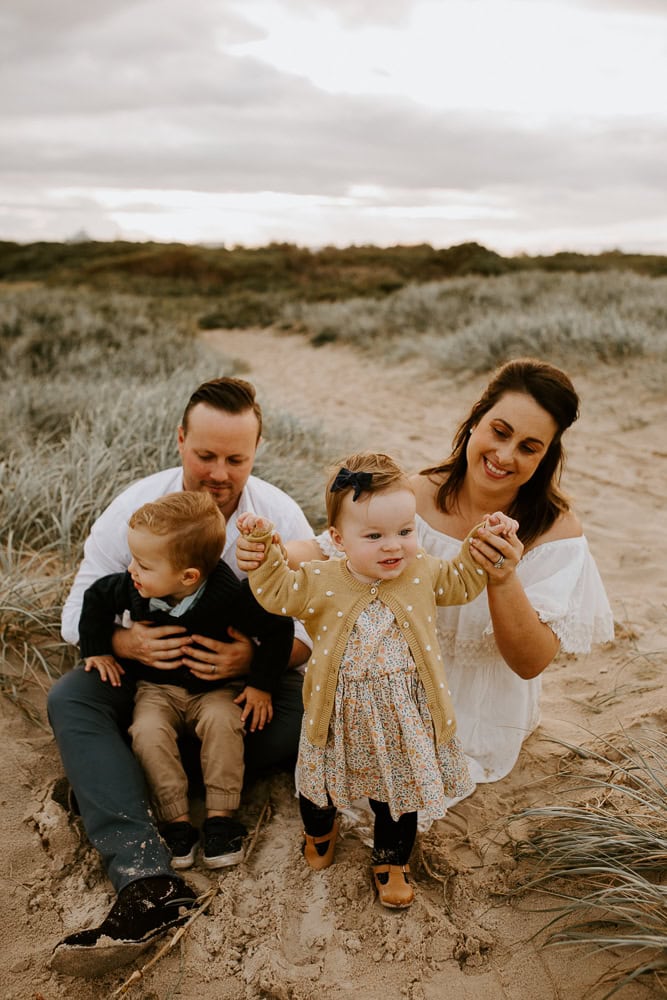 Don't worry about what you're going to wear ladies! We got you covered! 
Choose from over 30 different dresses and outfit looks in our very own client wardrobe. Each piece has been chosen to fit average sized mum bodies, with sizes from 8 – 18.  
We really have thought of it all… Just let us know your size and that you would like us to bring along some choices.
Tanha Basile from Winni & Mini is one very talented woman. She doesn't just snap a photo, she captures the raw, organic emotion and produces an image that resonates and relives the feelings, years after it was captured. We have placed our trust in Tanha to photograph our three darling daughters and we will never regret this decision. We wouldn't hesitate to recommend her. She is professional, caring and above all, incredible. She listens, she understands and she cares. Lauren Hicks
Weekday family session fees begin at $200 with digital packages from $795 & wall prints from $790, Payment plans available. 
Booking your family photography session, ahead of time is paramount. It ensures you can be scheduled into a date that suits you, and so that you don't miss out of capturing this divine time in their lives.