Our maternity & newborn studio is in Helensvale, and is a dedicated studio space with gorgeous flattering light. 
Our studio is fully equiped with everything you will need. Coffee/tea, two shooting rooms for a huge variety of different looks throughout your images. Foxtel & toys for your kids and a huge tv for you to see your images in all of their glory.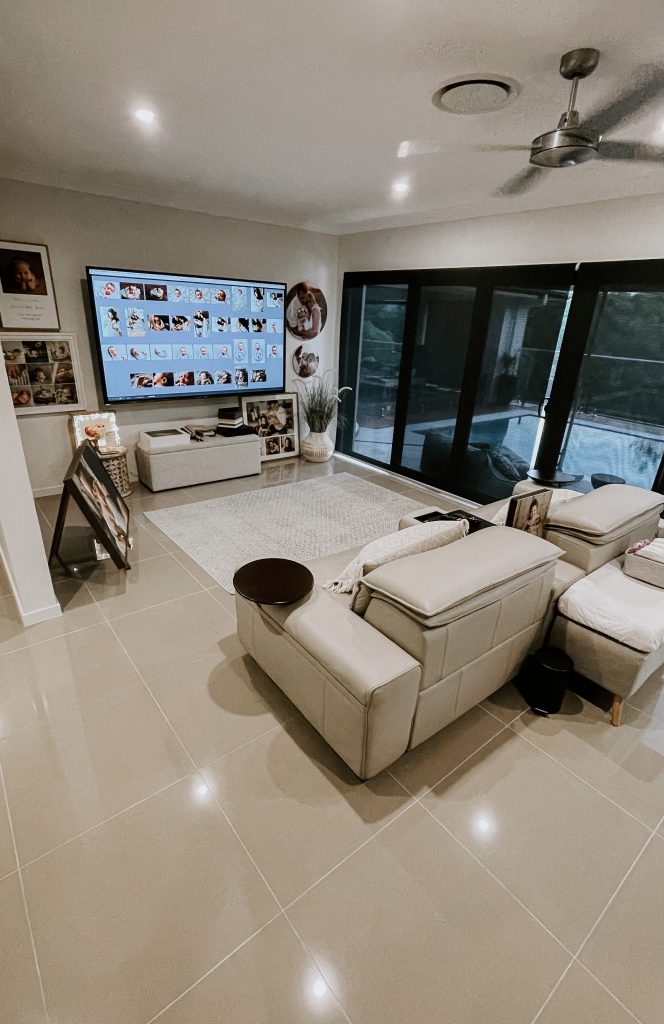 You should fee relaxed at your session. You don't need to think about how you will pose or stand, that's my job. I'll guide you into flattering positions, all you really need to do is bring the love. Just look at your baby bump, there you will feel it! 
Don't stress about stretch marks, lumps and bumps. We have photoshop with skin smoothing to take care of them.. shhhh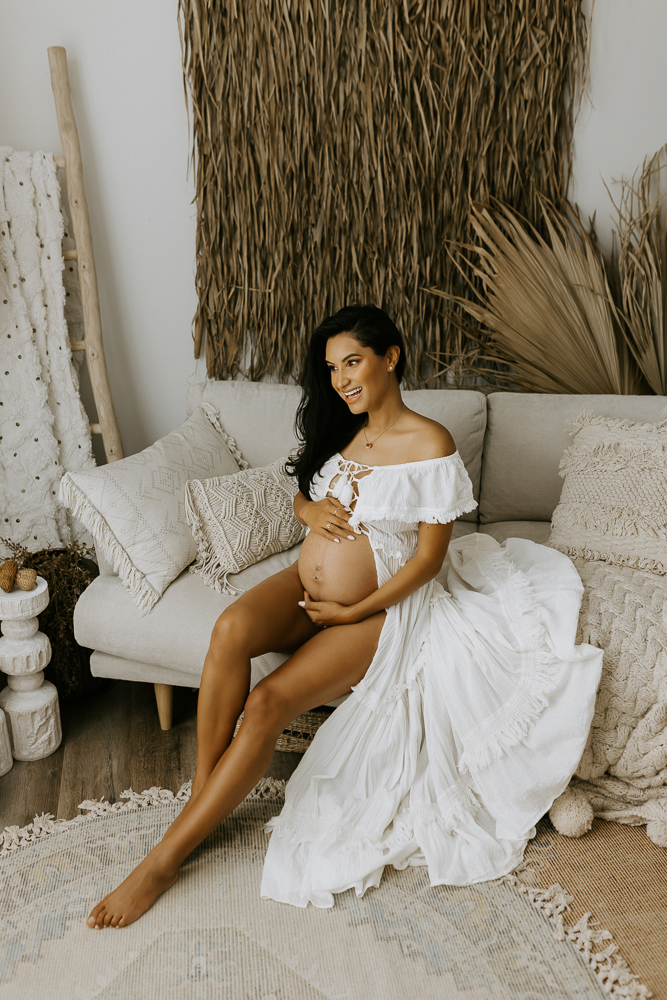 I truly do love building a friendship with each of my clients. You can completely relax at your maternity session, no need to feel self conscious about your beautiful curves, I am a mum too and I know exactly how you're feeling. We would usually have a good laugh about so much random stuff at your session, it's also a great moment to get to know each other before your newborn session. You will see, that by the end it just feels like we've had a catch up rather than a photo session. So many of my clients have requested me to be there to photograph each of their babies, and to be there for every milestone after.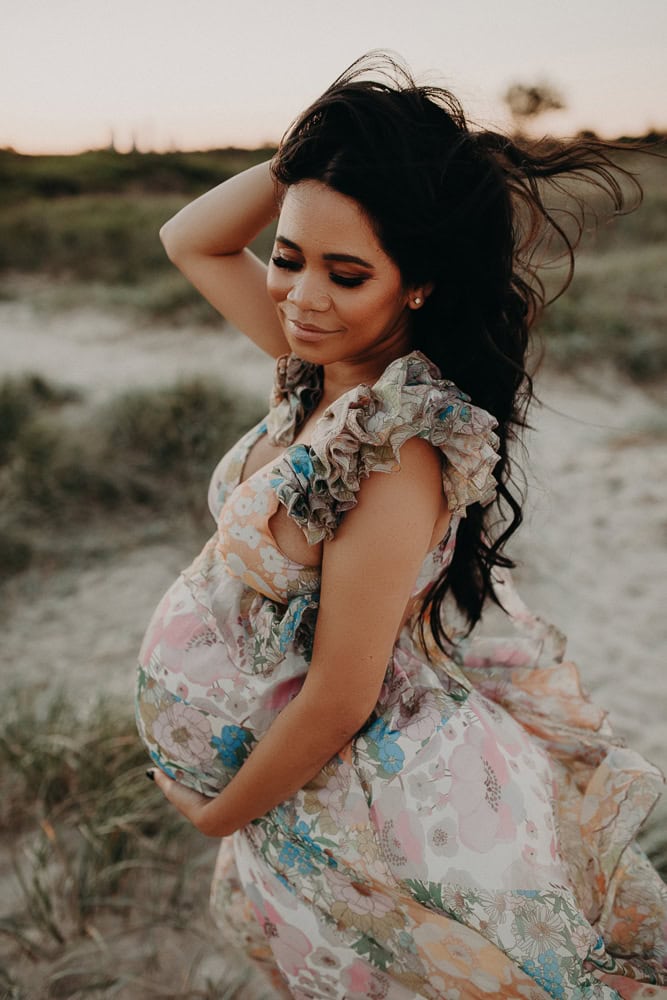 Don't worry too much about what you're going to wear ladies! I got you covered! 
Choose from over 30 different dresses and outfit looks in our very own client wardrobe. Each piece has been chosen especially for pregnancy and for sizes from 8 – 18.
We tend to dress most of the mums you see in our images. We really have thought of it all… You can choose your outfit on the day of your session.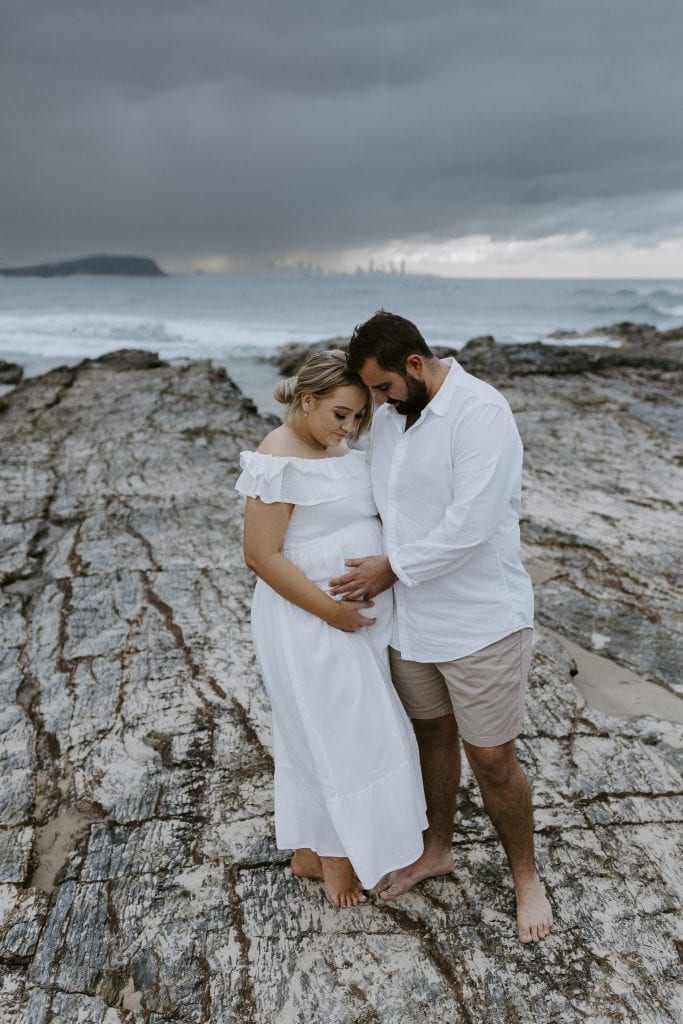 Yes, immediate family is included
Your partner and kids are always included in any of your sessions. It's all about documenting love, connection and excitement. After all everyone in your family is excited to meet your new baby, it's precious to document this celebration before you have your baby.
I had heard Tanha was the best in the biz for photos, and she did not disappoint! In fact, it was an even better experience than I anticipated! Having only had my baby 8 days prior, I was both nervous about being in front of a camera, as well as having my baby in front of the camera and hoping she would be okay for the shoot. We ended up getting wall art and more photos than I thought I would want because they were all exceptional! Highly recommend and have already booked a family outdoor shoot later this year.
Maternity session fees begin at $200 with digital packages from $795 & wall prints from $790, Payment plans available.
Booking your maternity photography session, ahead of time is paramount. It ensures your moment is documented before your baby is born, and can be scheduled into a date that suits you, and so that you don't miss out of capturing this divine time in your lives.
Ideally you will be doing your pregnancy session at around 30 – 34 weeks. 
Send us a message or connect via dm on our social media