Helensvale, Gold Coast Australia
Nestled in a quiet peaceful gated estate inn Helensvale, on the stunning Gold Coast, is a quiet and peaceful place, that you can bring your newborn baby or older baby to be photographed, as well as for your maternity photography session.
Our studio is a dedicated baby photography space, where you can feel safe, relaxed and very comfortable during your baby photography experience.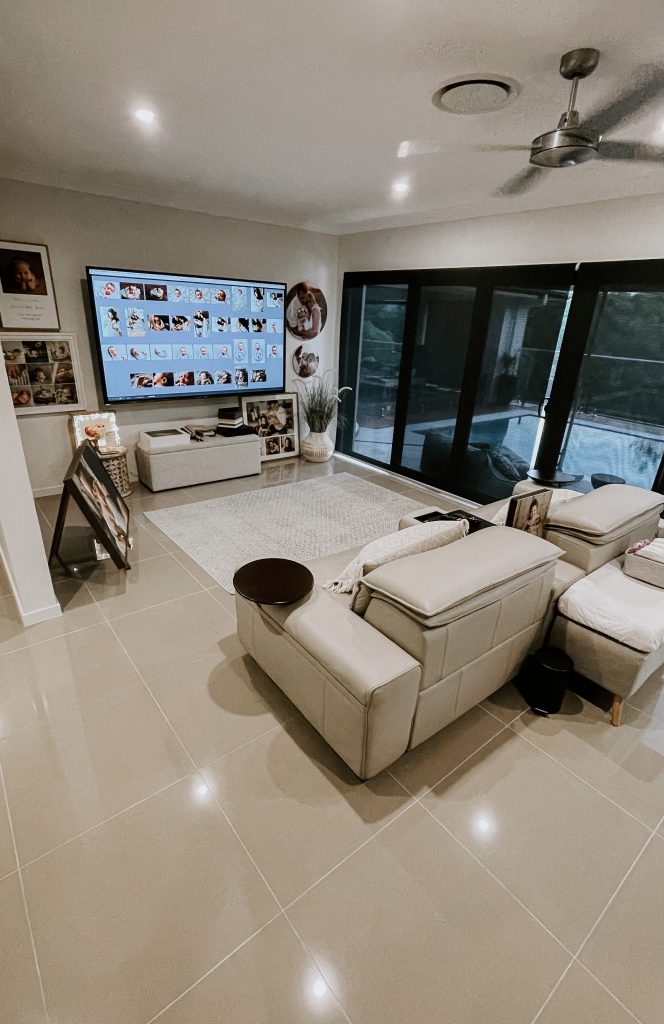 All of our wraps, outfits & headbands for baby and props are supplied in your session, if you want to bring in something special to you, please just send me a message so we can chat about how we can use your special item.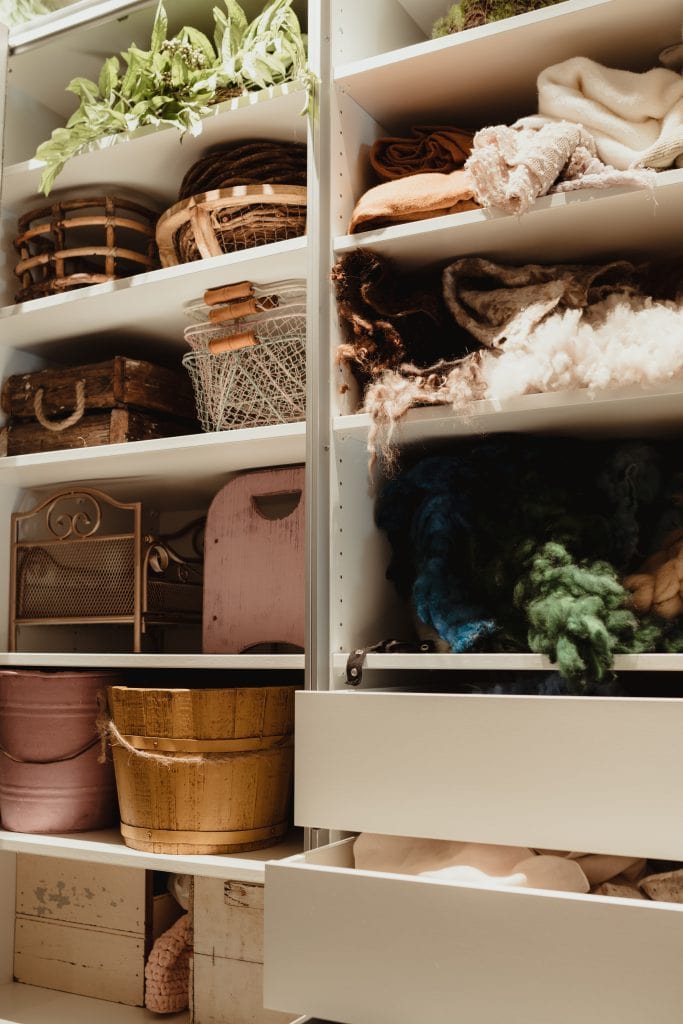 Studio print samples are on display, to help you make your decision on what you would like to have made for your home.
Large in house 86″ screen for you to view your images, and select which ones you want to purchase. This is usually all done on the same day as your studio session.
My Gold Coast studio has everything you need to sterilise bottles and pacifiers, and to heat your baby's bottles too.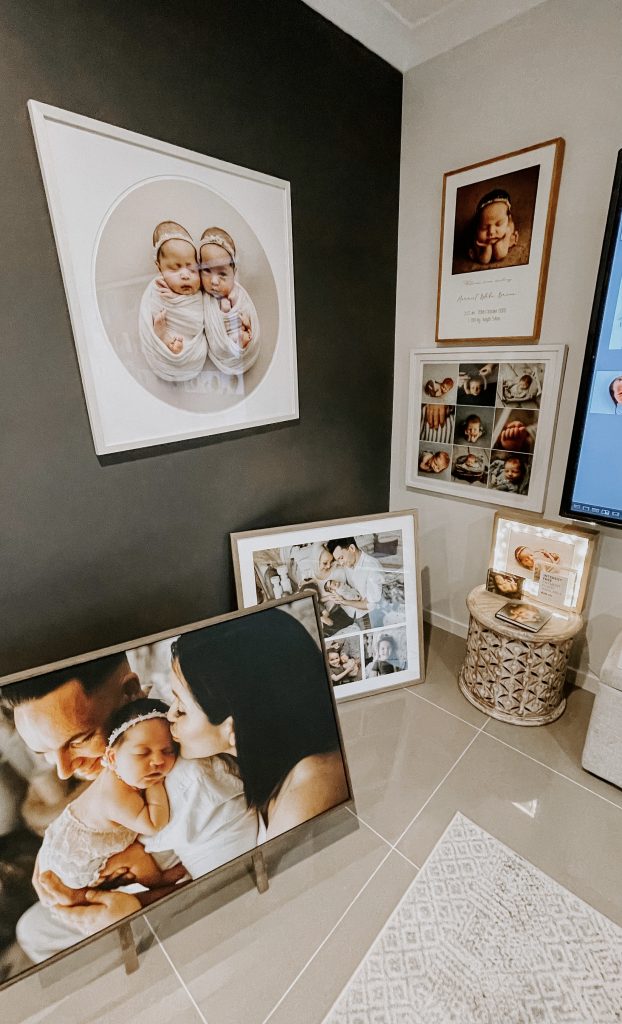 Don't worry about what you're going to wear ladies! We got you covered! 
Choose from over 30 different dresses and outfit looks in our very own client wardrobe. Each piece has been chosen with your post baby body in mind. 
We tend to dress most of the mums you see in our images. We really have thought of it all… You can choose your outfit on the day of your session.
Booking your newborn baby photography session, ahead of time is paramount. It ensures your precious baby can be scheduled into a date that suits you, and so that you don't miss out of capturing this divine time in their lives. To book in, all you need is an estimated due date, and to be a minimum of 12 weeks into your pregnancy.
Once your spot is secured with the session fee, it can easily be moved. We anticipate that your baby will most likely have different plans for their birth date, and this is completely expected. Just keep us updated and we will move the session to suit you.
Are we the right fit? If all of this info is a little bit much to process, it's easy, call me and let's have a chat.
I had heard Tanha was the best in the biz for newborn photos, and she did not disappoint! In fact, it was an even better experience than I anticipated! Having only had my baby 8 days prior, I was both nervous about being in front of a camera, as well as having my baby in front of the camera and hoping she would be okay for the shoot. We ended up getting wall art and more photos than I thought I would want because they were all exceptional! Highly recommend and have already booked a family outdoor shoot later this year.